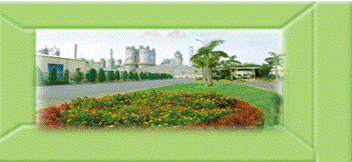 Health, Safety, Security and Environmental Policy
CAPCO is committed to conduct its business with respect and care of life and social responsibility for the health, safety and environment of our employees, contractors, the users of our product and the community in which we operate. We will pursue strategies to make CAPCO a preferred employer and community member. Every employee of CAPCO shares in these responsibilities to comply with health, safety and environmental laws and we are committed to :
o An injury free environment in our workplace, homes and community and well control of plantsite security.
o Safeguarding human health by minimizing exposure to hazardous substances and providing preventive employee health care systems.
o Preventing pollution and conserving energy and other natural resources to minimize the environmental impact. Ensuring that any waste is disposed of in a safe and environmentally sound way.
o Joining with government or industrial and private associations in a cooperative way for safety, health and environmental regulation development.
o Promoting safe and environmentally responsible uses of our product and raw material by acquiring and communicating information and educating our employees, suppliers, contractors and customers.
o Preventing personnel, facility and distribution incidents and maintaining effective emergency preparedness, response and recovery programs.
o Continuously improving our health, safety and environmental performance through effective process and safety management systems.
o Earning the public trust by communicating openly about our policies, programs and performance and building strong, credible relationships with our communities.
Edlyn Moy

March 13,2012
President Date

¡@